Looking for your farmhouse in Provence or your bastide in Luberon? We are specialist in charming and prestigious real estate around Gordes, Ménerbes and Lourmarin. Rich in a recognized experience and a selective portofolio of quality properties, Provence Secrète will offers you houses in Luberon, character residence, stone farmhouse, bastide with park, family homes, castel with vineyards, exceptional property with view, village house and secret paradises... Located in the heart of Ménerbes, famous thanks to Peter Mayle and its best seller "A year in Provence", we will share with you our enthusiasm and our taste for quality and finest addresses in your quest of the dreamed house...
We are very attentive to the visited sites, to the nuisances, the good vibes or energy before selected a house for sale. For the specific professional searches as wine estates or hotels (guest house, bed & breakfast, vineyards...) consult us directly in the agency. We always propose confidential files in our viticultural and commercial office: wine growing property in AOP Ventoux or Luberon, charming hotel in operation in the Alpilles or the Luberon...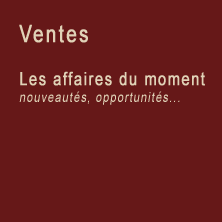 Help to the buyers of a house or a property in Luberon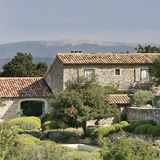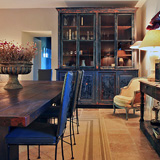 You want to buy a real estate and you know what it looks like? Entrust us in a few clicks details of your search by filling in our online fill. Our "E-mail-alert" tool will transfer new offers matching with your wish regarding the new opportunities of our portfolio in charm and luxury real estate. Stay in contact with the real estate news of the most beautiful area in France, this little golden triangle in the land of cicadas and lavenders...
Sale warning, buyer's help [...]
You want to sell your property in Ménerbes, Gordes or Lourmarin?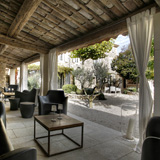 To satisfy the requests of our selected international buyers, we are constantly looking for houses and properties for sale: farmhouses in Luberon, village houses, bastides, wineyards... and exceptional sites: plots with view, villa to transform or makeover. Specialists in the North Luberon and the Vaucluse Mounts with easy access to Avignon HSTS and l'Isle-sur-la-Sogues, we are able to estimate correctly your house and to set up the tools to sell it quickly and under the best conditions. A lot of our customers also search South Luberon side around Ansouis or Lourmarin; You can therefore propose us any quality real estate more oriented to Aix-en-Provence area.

[...]
Our customers are urgently looking for these houses and properties in Provence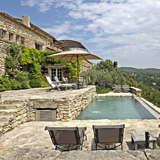 You are a seller of a property in Luberon, contact us. We are constantly looking for houses and charming properties in Luberon or peripheral areas for our international customers. Some will prefer a farmhouse or a bastide to restore, others a building plot with view, a new house or a exceptional property for an holiday project or a seasonal rental... Everyone has is own needs and desires. Exceptional places also hold our attention even 100 kms away from the agency (castles, country houses with vineyards, private hunting, luxury hotels...).
Some of our customers are actively looking for the following properties [...]